Præsentationer / Presentations
June 3rd
10:00 Welcome by Ida Education, FLUID, NVL
10:05 Karin Topsøe Larsen: Investigating challenged localities through a geography of vocational education
10:45 Daniella Tasic Hansen and Søren Lundsgaard Jørgensen: When distance learning works! – presentation of e-didactics in practice
11:30                   Jesper Stensbo Knudsen: Meeting the challenge of incubating new pedagogic and design in educational programs.
12:00 Lunch
13:00 Parallel Workshops – Regional udvikling og adgang til uddannelse
13:00 – 14:30 TRACK ONE: Tre dimensioner af uddannelser på distance. (Danish)
13:00 – 14:30 TRACK TWO: Three cases of collaborative distance-based learning (English)
14:30 Coffee
15:00 NVL Network Distans / Nordic Network Distans
16.00 Reception –
June 4th
9:30 Jaakko Kurhila: Continuous education is a problem for universities
10:05 Egon Noe, professor i landdistriktsudvikling ved SDU
10:40 Coffee
10:55 Kresten Olesen, direktør i REG LAB:
11:30 Lunch
12:45 – 14:15 Workshops
12:45 TRACK THREE: Three Models for presence at a distance – (Danish/Norsk)
Be a teacher for one day. Hilde Gry Leer-Salvesen og Helene Gram
12:45 TRACK FOUR: Three dimensions on digitization (English)
Jon Hoem: VR and Robotization in teacher Education and
Jon: http://foredrag.infodesign.no/home/2019/06-19-vr-and-robotization-in-teacher-education
14:15 Coffee
14:30 Niels Henrik Helms: Education 4.0
15:00 End of conference
[pdf-embedder url="https://www.fluid.dk/wp-content/uploads/2019/05/Program_HvadVirker3.-4.juni_2019_Kbh_rev10.pdf"]
The conference is organised by: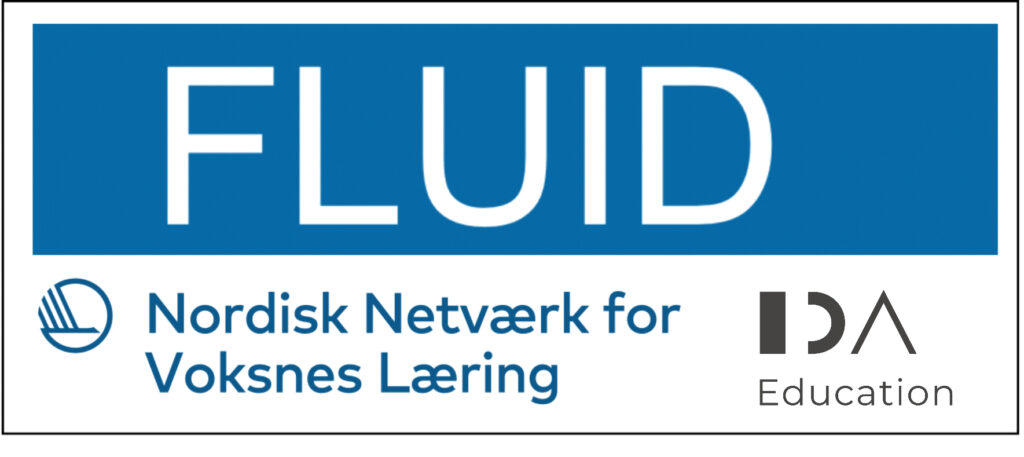 FLUID Konference København
Få succes med fleksibel og digital læring; bliv inspireret af mange års erfaringer med uddannelser, tilpasset en bred vifte af målgrupper. Vær med til at høre om og diskutere forskelle og ligheder, og ikke mindst hvad der kan være afgørende for at få succes. To dage i et internationalt miljø fyldt med inspiration og praktisk evidens.
Foreningen for Fleksibel Uddannelse i Danmark (FLUID), IDA Education og Nordiskt Nätverk för Vuxnas Lärande (NVL) afholder Nordisk konference i København den 3. – 4. juni 2019.
Kontakt: Poul Tang 5171 5240 fluid@fluid.dk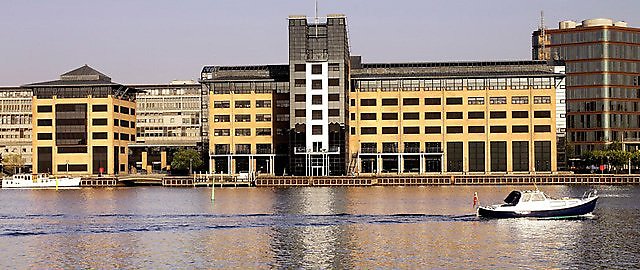 Registration takes place at: www.fluid.dk/tilmeld
The conference will be held at Ingeniørernes
Hus, Kalvebod Brygge 31-33, 1780 Copenhagen V. See https://idaconference.com/
Price: 3,750 DKK including VAT for both days
not including the conference dinner on 3 June at 19.00 which demand specific registration. There is Early Bird price for registration
before 30.4.2019 of 3400 DKK including VAT.
Conference price for a single day DKK 2375 –
however DKK 1900 for Early Bird registrations until 30.4.2019
Conference dinner the 3.th of June is DKK 500. All prices are inclusive of VAT.